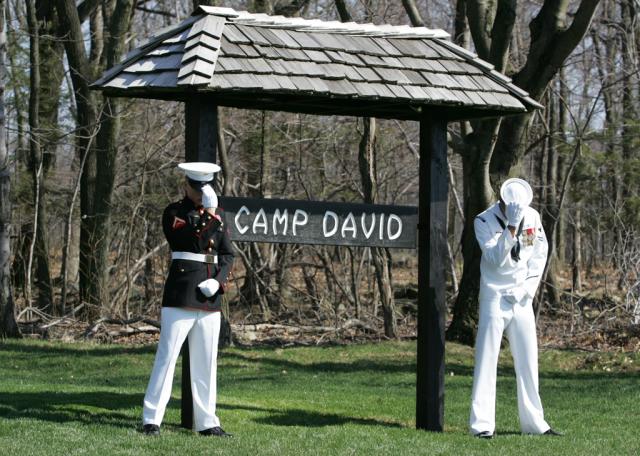 The Presidential retreat Camp David is located in Maryland's Catoctin Mountains, in close proximity to Washington, D.C. by helicopter. The retreat, more formally known as Naval Support Facility Thurmont, is an active naval base staffed by Marine and Navy personnel. The site comprises 180 acres with multiple cabins for the President, his family, and their guests.
Shangri-la, as the retreat was dubbed by Franklin Roosevelt, was originally a boys and girls camp built by the Civilian Conservation Corps, one of the many federal programs devised to combat the Great Depression. With American entry into World War II, security concerns over FDR's Potomac River cruises led to the establishment of Shangri-la in 1942 as an alternative locale for Presidential recreation.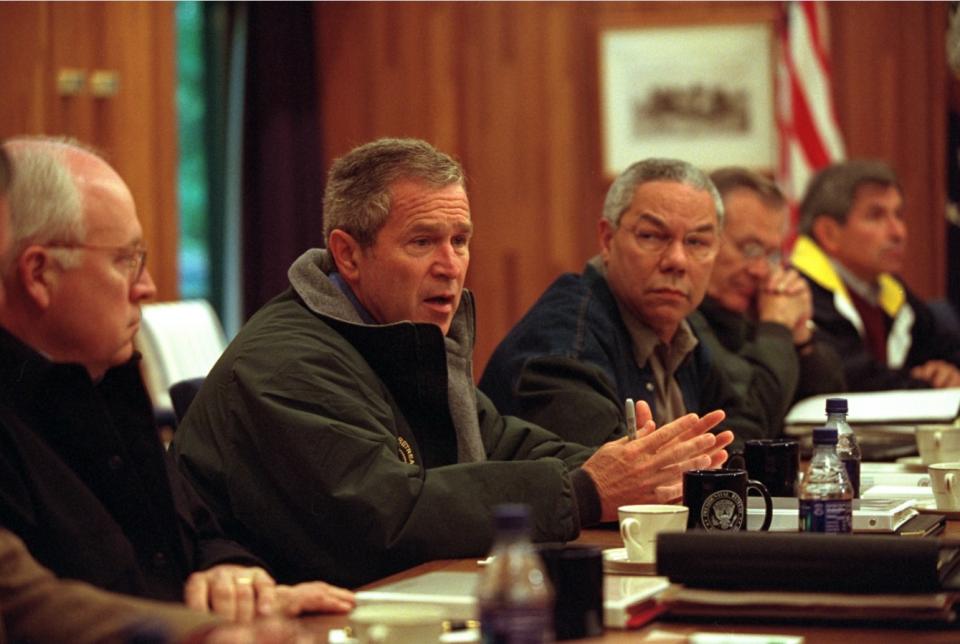 Dwight Eisenhower later renamed the retreat after his grandson, David. For half a century, subsequent Presidents and their families have appreciated the beauty of the site and the opportunity for relaxation it provides them to escape Washington for weekends and holidays. Camp David has been used multiple times to host visiting heads of state in a more casual manner than the White House affords. In her memoirs, Laura Bush recalled, "Entertaining at a place like Camp David…was far more relaxed and casual. A visit to Camp David is more like a visit to someone's weekend place. And it cements a different friendship than simply having a fancy event amid gleaming silver and glittering chandeliers."
Far more than serving a recreational or even a casual ceremonial function, Camp David has also been the site of Presidential diplomacy. President Eisenhower conducted negotiations there with Soviet Premier Nikita Khrushchev over reducing Cold War tensions. During his 1959 visit, Khrushchev was shown the camp's bowling alley. It was the first time he had seen the game, and the Soviet leader was reportedly more impressed with the automatic pin-setting machine.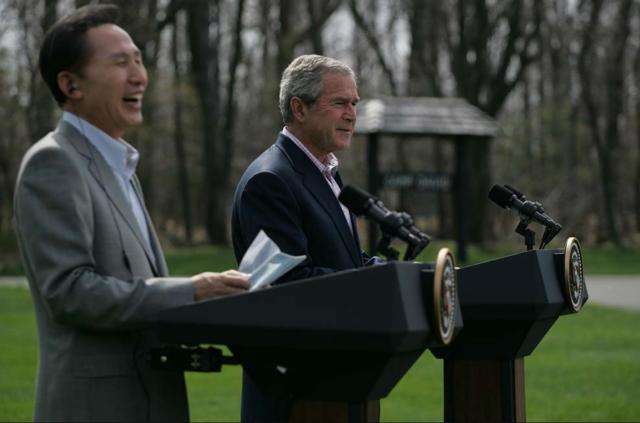 Richard Nixon, likewise, hosted his Soviet counterpart, Leonid Brezhnev, at Camp David in 1973. Having been presented with a new car as an official gift, Brezhnev insisted that Nixon join him for a test drive. What followed must have been harrowing for Nixon, as Brezhnev sped down the winding, one-lane camp roads in excess of 50 miles an hour. Coming down a steep slope and hitting the brakes, Brezhnev marveled at the car's abilities. Grateful they had not injured either themselves or anybody unfortunate enough to have been on the road, Nixon later wrote, "Diplomacy is not always an easy art."
Arguably, the most famous Presidential activity connected to Camp David was the series of negotiations hosted by President Jimmy Carter in 1978 between Israeli Prime Minister Menachem Begin and Egyptian President Anwar Sadat. Over the course of several days, Carter met with the two leaders and the three hammered out an agreement providing for peace between Egypt and Israel. Known ever after as the Camp David Accords, the agreement was also seen as a first step toward an overall settlement of Middle East disputes, and was the greatest foreign policy triumph of Carter's Presidency.
Bibliography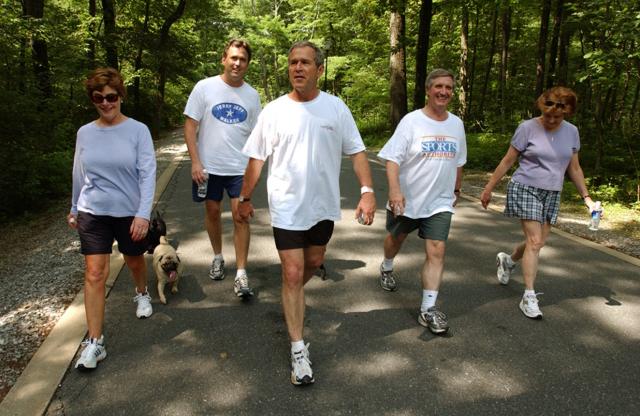 Laura Bush, Spoken from the Heart (New York: Scribner, 2010).
Doris Kearns Goodwin, No Ordinary Time: Franklin and Eleanor Roosevelt: The Home Front and World War II (New York: Simon & Schuster, 1994).
Peter Carlson, K Blows Top: A Cold War Comic Interlude, Starring Nikita Khrushchev, America's Most Unlikely Tourist (New York: PublicAffairs, 2009).
Richard Nixon, RN: The Memoirs of Richard Nixon (New York: Touchstone, 1978).