Start Collecting Your Stamps Today!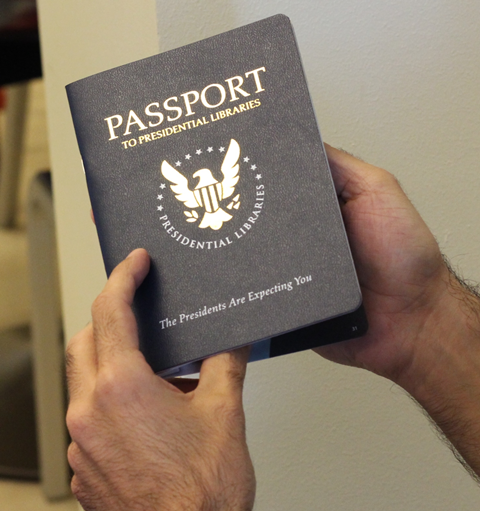 Ask about the Presidential Libraries Passport Program at the Admission Desk of the George W. Bush Presidential Library and Museum, or email bush43visitors@nara.gov.
If you, your children, or your family enjoy learning about the Presidency, First Ladies, American history, and the United States federal government while traveling across the country, consider purchasing a Presidential Libraries Passport as a unique souvenir.
Operated by the National Archives and Records Administration (NARA), Presidential Libraries can be found from Massachusetts to California. The Presidential Library system features museums with interactive exhibits, interesting and fun public programs, important educational events, and vast archives available for scholarly research. For a complete list, locations, and websites, click here.
Passport books may be purchased at any of the Presidential Libraries or the National Archives' Museum in Washington D.C. for a small fee. In addition to pages for stamps, Presidential Libraries Passports are filled with interesting quotes, historic photographs, and fun facts.
Each Presidential Library has its own unique, commemorative stamp. After collecting all of them, you can collect a special gift from NARA by stopping by any of the museum stores. Ask for more information at the Admission Desk.