Image

November 25, 2013 - January 5, 2014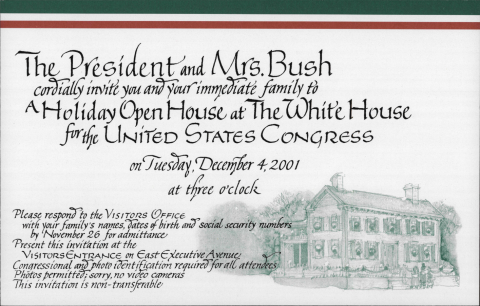 Home for the Holidays: Christmas at the White House 2001 incorporated original decorations, behind-the-scenes photos and videos, as well as artifacts, documents, and other materials. Because the 2001 holiday season followed a national tragedy, both home and family had a particularly special meaning to all Americans. To keep with the theme, replicas of some of the family homes of the nation's Presidents were designed, built, and decorated by White House staff members. Due to heightened security after 9/11, White House tours were suspended. When the Museum recreated this special exhibit in 2013, it was the public's first chance to directly experience this holiday.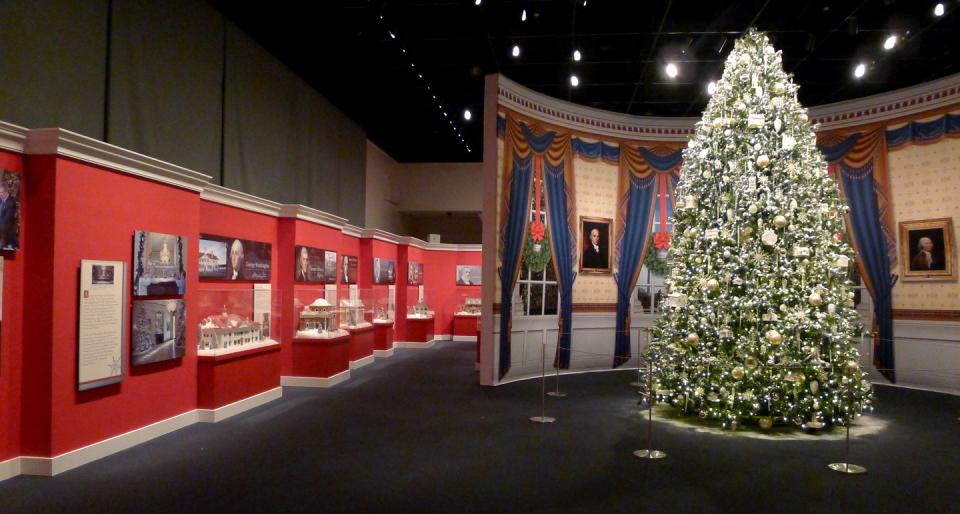 The Christmas theme Home for the Holidays was selected in spring 2001. Mrs. Bush later noted: "Because this year's holiday season follows a national tragedy, both home and family have special meaning to all Americans. Gatherings of loved ones – familiar faces in familiar places – can be a tremendous source of strength and reassurance during this season of remembrance and goodwill."
Image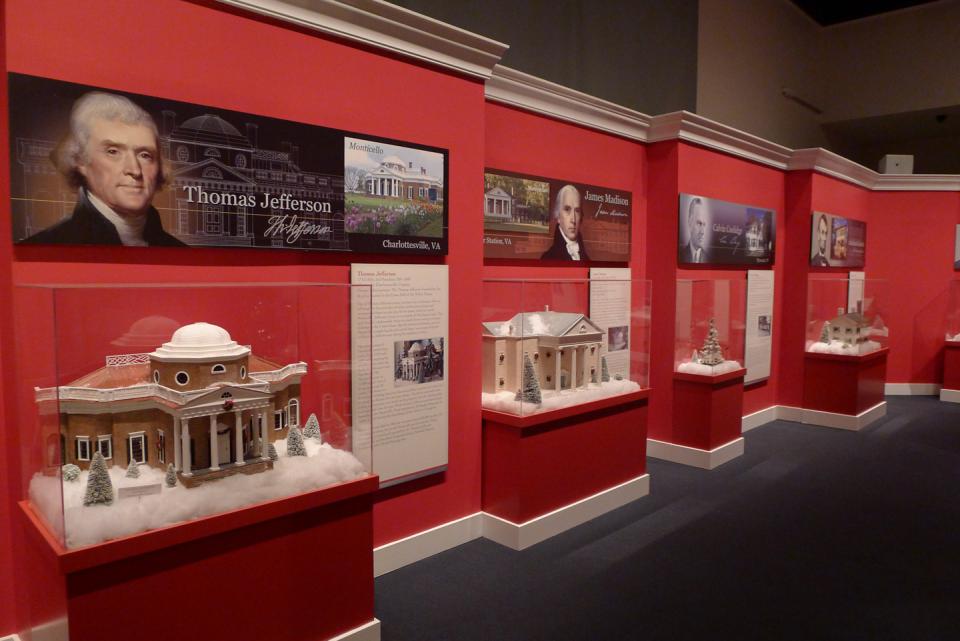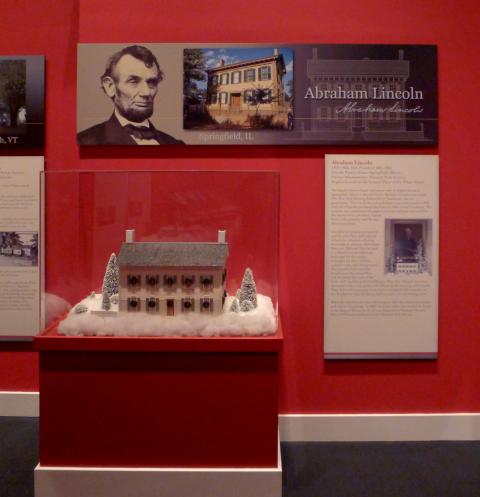 A highlight of the exhibit was the 18 scale models of the family homes of American Presidents, including George Washington's Mount Vernon, Franklin D. Roosevelt's Hyde Park, Abraham Lincoln's home in Springfield, Illinois and a replica of Lyndon Johnson's Texas ranch, which were all displayed in the White House.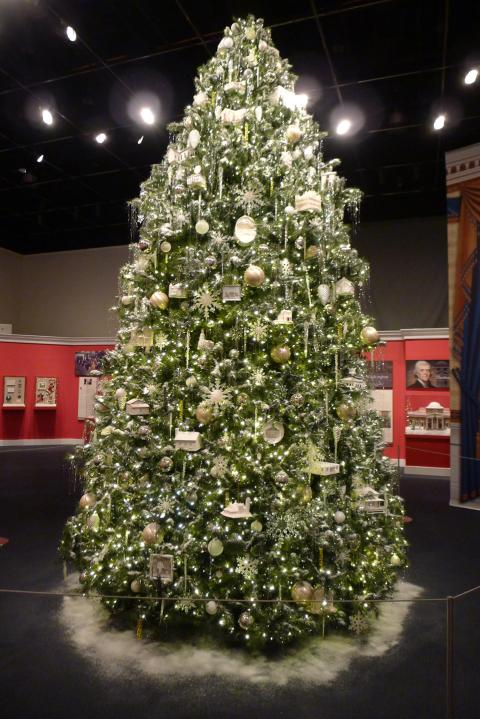 Visitors discovered a photographic representation of the White House Blue Room, a centerpiece of White House holiday decorations.  An 18-foot Christmas tree representing the original 2001 Blue Room tree, which was grown in the mountains of Central Pennsylvania, was decorated with hundreds of original ornaments depicting historic homes and places of worship throughout the United States.
Image
Learn more about Christmas at the White House 2001 and Presidential Homes in the Home for the Holidays program.